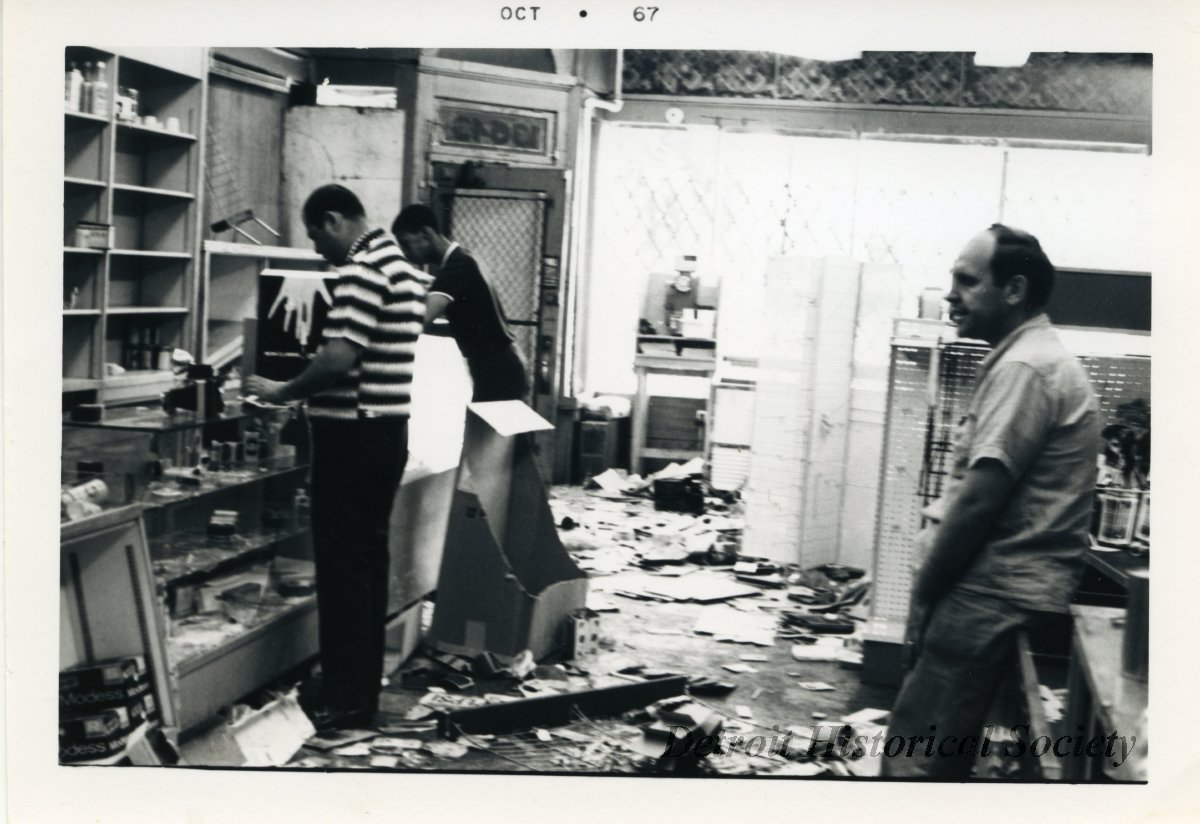 17 Jul

Detroit Historical Society Convenes Business and Philanthropic Leaders in Conversation to Move City and Region Forward

July 17th, 2017 Detroit 67 Looking Back to MOVE FORWARD hosted corporate, philanthropic and community leaders in a day-long event to discuss how Detroit and the region can use the 50-year anniversary of Detroit's uprising as a catalyst to move forward.

A Detroit Economic Club meeting featuring W.K. Kellogg Foundation president and CEO
La June Montgomery Tabron, PwC U.S. Chairman and Senior Partner, Tim Ryan and Henry Ford Health System President and CEO Wright Lassiter, III provided the framework for discussing the challenges Detroit faces fifty years after the civil unrest and the important role business plays in the continued healing and revitalization of the city.

 "Truth-telling about the history of Detroit matters today more than ever. Only when we have an authentic and shared understanding of our collective past can we start to dismantle the mindsets, systems, policies and practices that divide us and focus on the conditions that allow children and families to thrive," said Montgomery Tabron.

The W.K. Kellogg Foundation awarded the Detroit Historical Society a $750,000 grant in support the Detroit 67 project.

PwC's Tim Ryan, founder of CEO Action for Diversity and Inclusion, encouraged the group to step forward to create a safe workplace environment for dialogue on issues of race and inclusion. He noted that as leaders who employ thousands of people across America and beyond, he and his peers have an incredible opportunity – and responsibility — to proactively address racial equity, economic inclusion, youth engagement, and neighborhood advancement, in our companies and in the communities where we live and work. He went on to say that while much progress has been made individually, the collective voice and impact of America's business leaders is needed if meaningful change – that enables us to truly move forward – is to be achieved.

The Detroit 67 Leadership Summit is part of a broader effort led by the Detroit Historical Society to reflect on the root causes of Detroit's 1967 civil unrest, its impacts and how the city and region can move forward collectively for the next fifty years.

"Detroit's story is the story of urban cities across the nation and we are convening the often unlikely conversations that are necessary to keep our city and region moving forward," said Detroit Historical Society Executive Director Bob Bury.

In 2015, The Detroit Historical Society launched a long-term effort to engage the Detroit community in its efforts to plan a meaningful commemoration of this traumatic time in Detroit's history. This first of its kind effort enabled the Society to base development of both a program and an exhibition on public input, ensuring that a broad spectrum of perspectives are represented. The exhibition, Detroit 67: Perspectives, opened in June, 2017.

About the Detroit Historical Society.  Detroit Historical Society's mission is to tell Detroit's stories and why they matter.  Founded in 1921 the staff and volunteer leadership of the Detroit Historical Society have worked for 95 years to foster an appreciation of our region's rich history.  The Society manages the Detroit Historical Museum and the Dossin Great Lakes Museum, cares for more than 250,000 artifacts and presents over 50 programs, workshops and lectures annually.