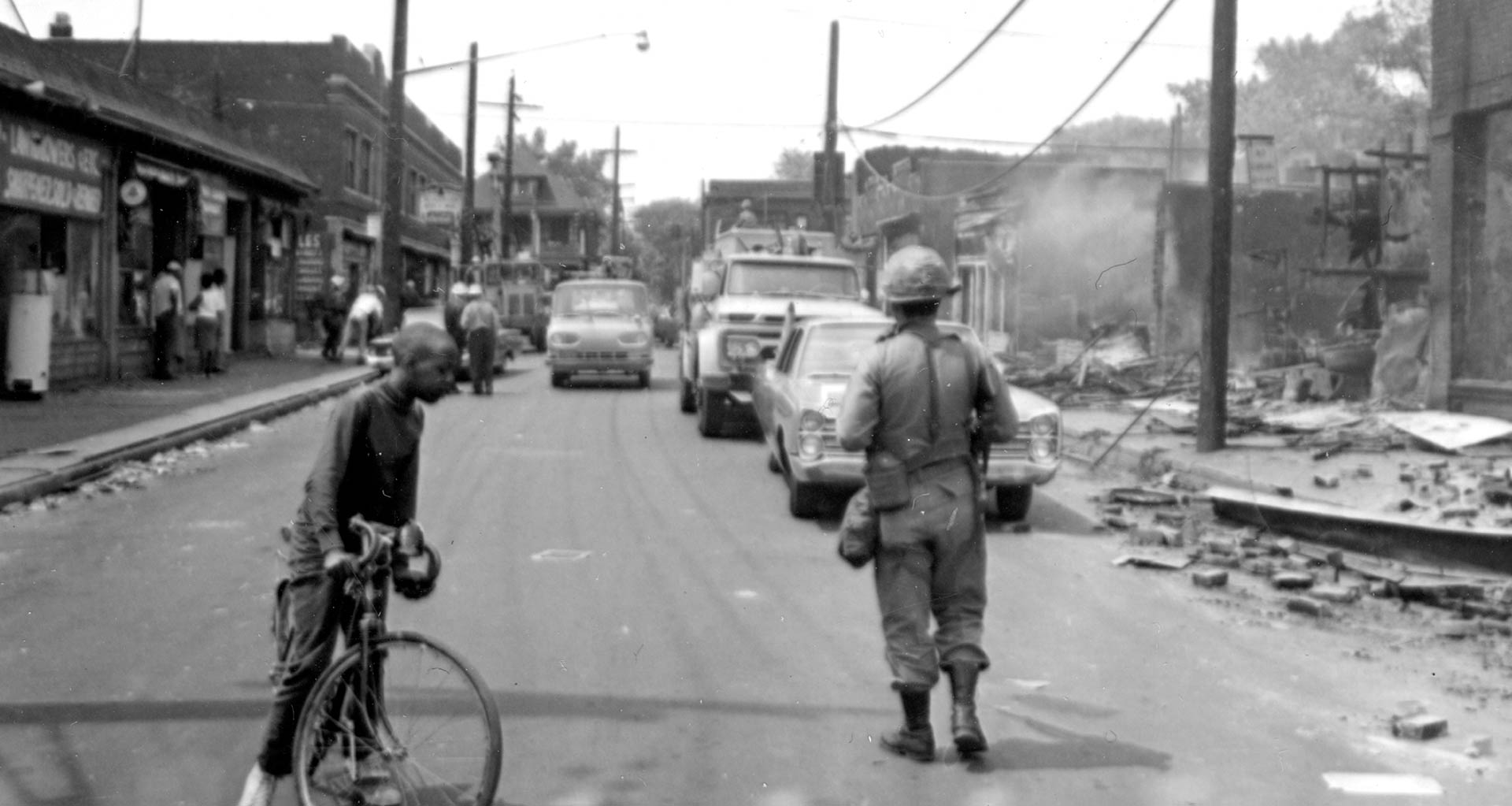 21 Jul

Detroit 67 Partners with Free Press to Live Tweet Events of Detroit's Civil Unrest Fifty Years After the Summer of '67

The Detroit Free Press in collaboration with Detroit 67: Looking Back to MOVE FORWARD will share the events of civil unrest from July 1967 on social media accounts as they unfolded fifty years ago.

Join us in examining how media coverage helped shape perceptions and misperceptions that have persisted for fifty years. Imagining how the events of 1967 would have unfolded in the era of social media.

Tweets will start at 3:35 a.m., Sunday, July 23.

Curators of the groundbreaking Detroit 67 exhibit, Perspectives, will join other experts and journalists in providing context and discussion around the events of July 1967.

Watch history unfold with us and offer your own perspective at Detroit1967 on Facebook, @Detroit_1967 on Twitter and @Detroit_1967 on Instagram — and follow the #Detroit67 hashtag to find a wealth of journalism and content from the Free Press, the Detroit Historical Society and other organizations. For a deeper dive into the history of these events, visit the Detroit 67 exhibit, Perspectives, on display now at the Detroit Historical Museum.

To hear directly from those who lived through the Summer of 1967 in Detroit, visit our oral history collection at http://detroit1967.detroithistorical.org.