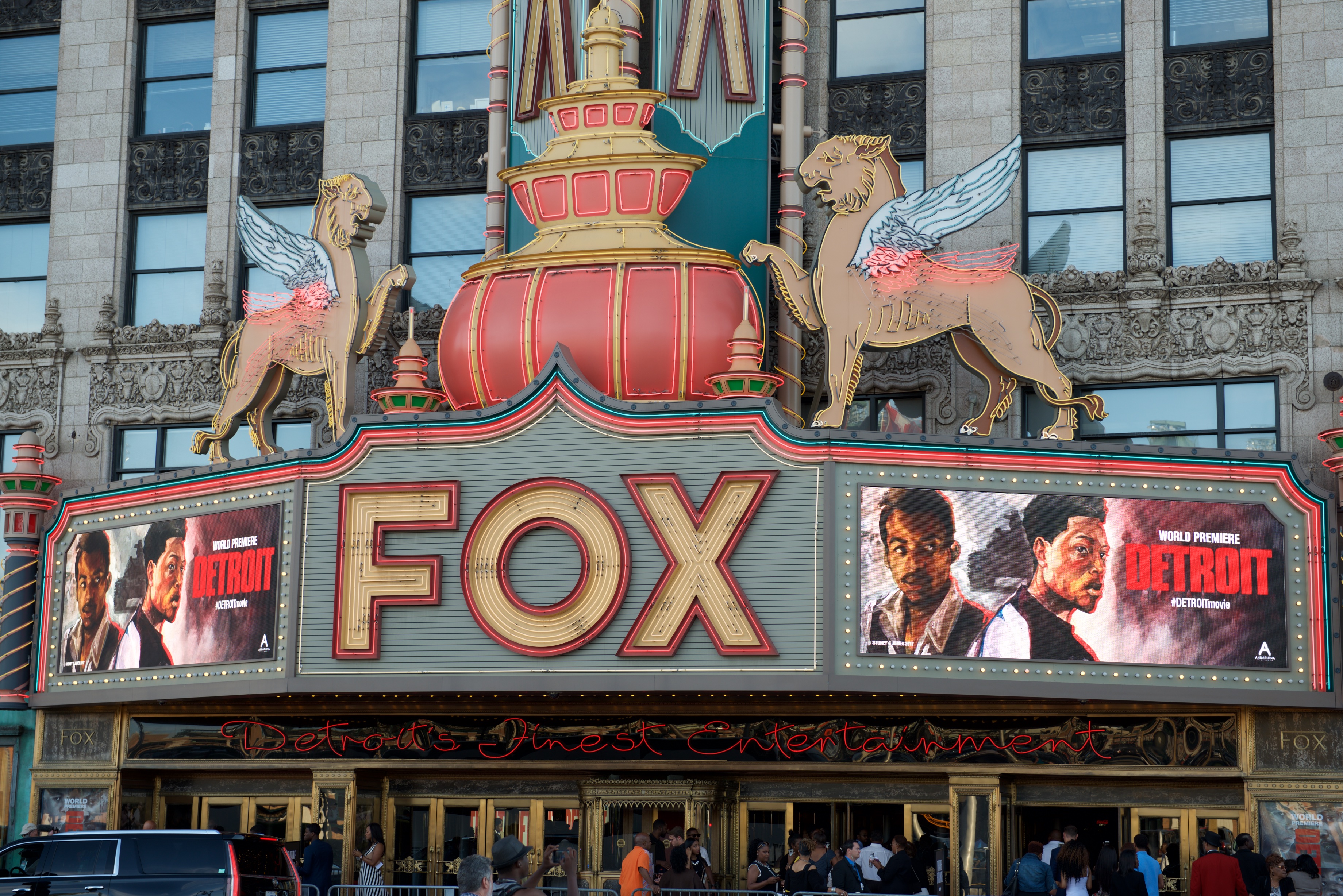 26 Jul

Detroit 67: Looking Back to Move Forward Trailer to be Featured in Metro Theatres

Detroit Historical Society and Emagine Entertainment Partner to Encourage Audiences of Detroit Film to Visit Detroit 67 Exhibition to Gain Perspective on Detroit's Civil Unrest

DETROIT, MI – The Detroit Historical Society and Emagine Entertainment, Inc. are encouraging audiences of the Hollywood film "Detroit" to visit the groundbreaking exhibition, Detroit 67: Perspectives, to gain a greater understanding of the historic civil unrest that served as the basis for the film. Emagine Entertainment's film producer, Sam Logan Khaleghi, created the trailer, which encourages moviegoers to learn more by visiting the Detroit Historical Society's comprehensive exhibition.

"We are pleased to partner with Emagine Entertainment to offer audiences of this film another opportunity to understand this story and many others through a variety of perspectives," said Detroit Historical Society CEO and Executive Director Bob Bury. "At a time when this important dialogue is happening across the city and region, we have crafted an exhibition that provides visitors with an extensive history of the events leading up to the uprising in 1967, the many different events that happened during those seven days, and the city's efforts to move forward since that time. Significantly, we have employed a broad outreach strategy to ensure that these stories incorporate as many different perspectives as possible. This context is critical to anyone interested in understanding the 1967 uprising and its lingering effects on the region."

Detroit 67: Perspectives opened June 24 to critical acclaim. The exhibit is part of a five-year community-wide project to create a greater understanding of the historic crisis and serve as a catalyst to move the region forward for the next 50 years.

"We are proud to be part of the Detroit 67: Looking Back to Move Forward project," said Emagine Entertainment CEO Paul Glantz. "The Detroit 67 exhibition provides an opportunity to engage and learn more about our region's history. Showing this trailer in our theatres is our way of helping advance that conversation and we hope other exhibitors follow our lead."

Detroit, created by Annapurna Pictures, explores the incident at the Algiers Motel in Detroit during the 1967 uprising. It premiered in Detroit with a red carpet premiere at the Fox Theatre on Tuesday, July 25. Emagine Canton will be hosting a special engagement of the film beginning Thursday evening, July 27, prior to its nationwide release on August 4.

–

ABOUT DETROIT 67
The Detroit Historical Society is leading a community-wide commemoration of the 50-year anniversary of the 1967 uprising in Detroit. Detroit 67: Looking Back to Move Forward is a catalyst for bringing a community together to reflect, connect and inspire a better path forward. Featuring an experiential exhibition and community engagements across the city, Detroit 67 demonstrates how our collective history informs the present and helps define the future. Learn more or get involved at https://detroit1967.org/

ABOUT EMAGINE ENTERTAINMENT
Emagine Entertainment's affiliates own and operate luxury theatres in Michigan, Illinois, and Minnesota. Emagine operates theatres with a combined 25,000 seats and 202 screens. Emagine has led the way in bringing luxury theatres to the Metropolitan Detroit market with virtually all of its Detroit-area auditoriums already converted to power recliner seats. Emagine enjoys the honor and distinction of being named "Best Movie Theatre" for several years running by the Detroit Free Press, the Detroit News, and WDIV television. It is also a five-time winner of Hour Magazine's "Best of Detroit" competition.

Emagine is a recognized innovator in the theatrical exhibition industry has been the first theatre chain in the world to convert to 100% digital projection. In 1997, Cinema Hollywood (now Emagine Birch Run) was the first theatre in Michigan to open with all stadium seating. Paul Glantz, co-founder, and CEO of Emagine Entertainment, has been interviewed on CNN concerning his views and opinions on the operation of luxury theatres. Emagine's luxury experience incorporates not only reclining chairs but also gourmet snacks, reserved seating, in-seat service and other upscale amenities such as valet parking. All Emagine theatres offer adult patrons the option of enjoying their favorite cocktail, beer or wine while concurrently maintaining a genteel and welcoming environment for families.
Emagine Entertainment is guided by an exemplary leadership team that insists on a high standard of customer service, and a fastidious attention to cleanliness, in its theatres. Emagine's management team has established themselves as recognized leaders in providing their guests with the best possible movie-going experience.

Purchase tickets at http://www.emagine-entertainment.com/locations/cantontheatre/.