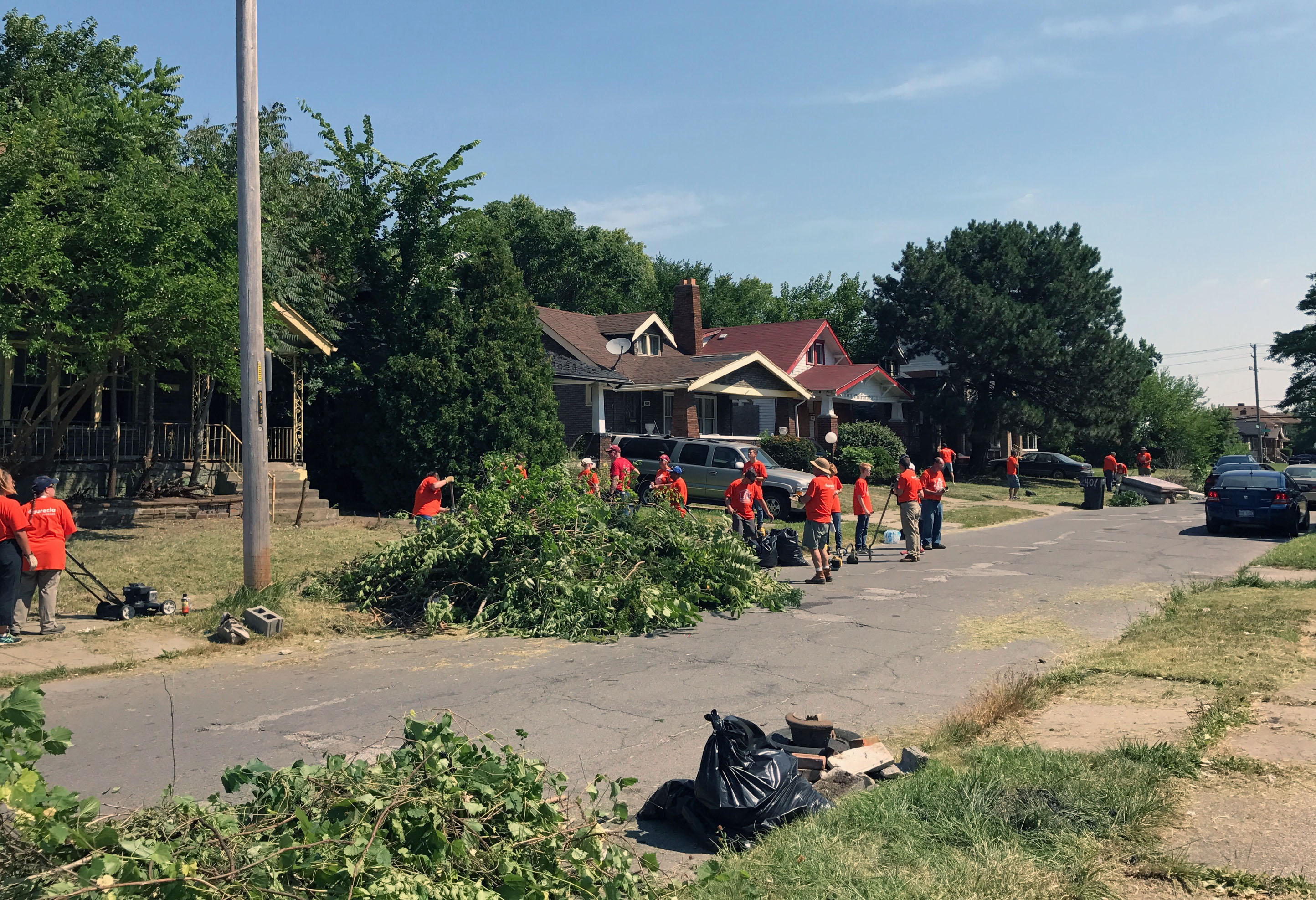 11 Aug

Big Dreams, Determined Steps

The turmoil of 1967 was the result of problems spanning decades, and it has taken decades to pick many of those pieces up. But there is change afoot in Detroit. Look beyond the new stadia and polished hotels downtown, and you will see glimmers of how the city will truly grow. New ideas abound: tiny houses, shipping container projects. But these niche ideas can only go so far. Substantial investment in the neighborhoods is needed – and is coming.

Model D recently took at the far eastside community of Jefferson Chalmers in its new series, "Detroit's Next Hot Commercial Corridor." Bordered by Grosse Pointe Park and Marina District, this area has been plagued by the same problems as any other neighborhood in Detroit – blighted storefronts, decaying homes and general abandonment.

"Paulette Foster is a longtime neighborhood resident who helped found JEI [Jefferson East Inc] back in 1994 when it was still the Jefferson East Business Association. She sums up the neighborhood's main hurdle succinctly.

'It needs density,' she says. 'If you don't have density, then it's really a bad choice to put up commercial businesses. But it's like the chicken and the egg. What comes first?'

Also on that chicken-and-egg list are businesses like laundromats, dry cleaners, and markets that have been around in Foster's lifetime, but which the neighborhood currently lacks."

The Kresge Foundation, city of Detroit and Michigan State Housing Authority are funding redevelopment projects in Jefferson Chalmers with the hopes of bringing an old neighborhood back to life.

Life Remodeled is a Detroit-based non-profit that is plowing $5 million into neighborhoods each year. In 2017, they created their first two-year project that will revitalize the area most devastated in 1967. At completion, they look to provide a recreation center, after-school programs and career pathways while also hoping to launch new, small businesses.

"Life Remodeled and our partners will invest in the neighborhood surrounding Central High School, the city's first public high school, in the community where Detroit's civil unrest began. This year's project will serve not only as a powerful commemoration of the progress that has been made, but also the progress we continue to strive toward."

Durfee Elementary-Middle School, next door to Central High, will be converted into a Community Innovation Center, focusing on education, community and entrepreneurship. It will create a solid base for the surrounding area to give it a chance to flourish once again. The work has already started. This week, 12,000 volunteers are cleaning up 300 city blocks and boarding up 300 vacant homes near Central High School.

None of this will come quickly. Decay does not happen overnight and either does solid growth. However, these two examples show how Detroit is moving forward and many more are growing in the city as well.